A flat banner-stand and a table cloth used to be the best way to show your brand at a trade show. But today, print and event marketing has evolved! Don't blend in with the sea of tables, stand out at your next event with these solutions.
1. Think outside the box
Many companies define their booth by the 10 x 10 or 10 x 20 space they're allotted. We want you to break out of that box without breaking the bank. A Flat wall and a table cloth is the old concept of branding at a trade show and that's not cutting it anymore. We offer round, crescent, wave, helix, s-shape, scoop, slider, and more. Can't visualize it? Not to worry, Download a copy of our catalog to learn more about the shapes available.


2. Lights, camera, action!
It can seem a bit complicated to add a backlit logo to your exhibit wall, but the process is actually pretty simple. Adding an RGB color to the back of your dimensional logo and mounting that to your wall is sure to stop passersby.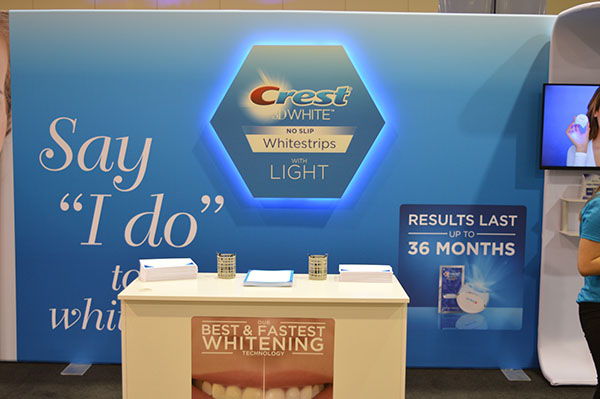 3. Keep your competitors behind the curve
Add elements to your exhibit space that visually sets you apart from competitors. Don't plug all of your products and contact information onto a brochure, you can showcase them in a much broader way. Hanging elements, custom fabric standees, and back wall standoffs are all ways you can bring more content and value into your exhibit space. Oh, but don't forget we can do your brochures too!

4. Blow minds with custom elements
Send us your napkin drawing and we'll return a rendering. We can help kick-start ideas to showcase your brand in the most innovative and attractive manner. Like this custom tire arch. Do you think their neighbors at the show had one of these? I think not.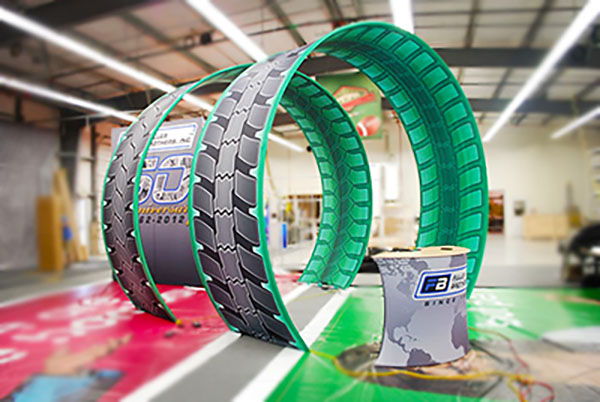 There's no excuse for a boring trade show booth. If you're looking for a unique solution for a branded booth space, we have you covered.

Contact us to learn more about our services and to request a quote.
Categories
GET YOUR PROJECT STARTED TODAY!
Contact us for questions or a quote.
FIND WHAT YOU'RE LOOKING FOR?
Contact us, we'd love to help.