Benjamin Franklin said it best, "Time is money." For busy sales reps, tasked with generating daily sales and meeting the needs of demanding clients, there's never enough time in the day.
There are various points throughout the year when sales reps are working overtime to help their clients place last-minute orders, all while trying to differentiate themselves in the marketplace with customer appreciation techniques. So, what can you do to support your sales reps in accomplishing their goals?
Give them more time by having easily accessible branded marketing tools, available to order anytime, any day. A custom online portable can save your employees time and stress. Thank you cards, sell sheets, business cards, brochures, and banner stands are just a few examples of the types of marketing materials that can actually help sales reps accomplish their goals.
Let's take a look at how some of these tools can be a great resource to your team, helping them make a lasting impression with their clients.
Custom Thank You's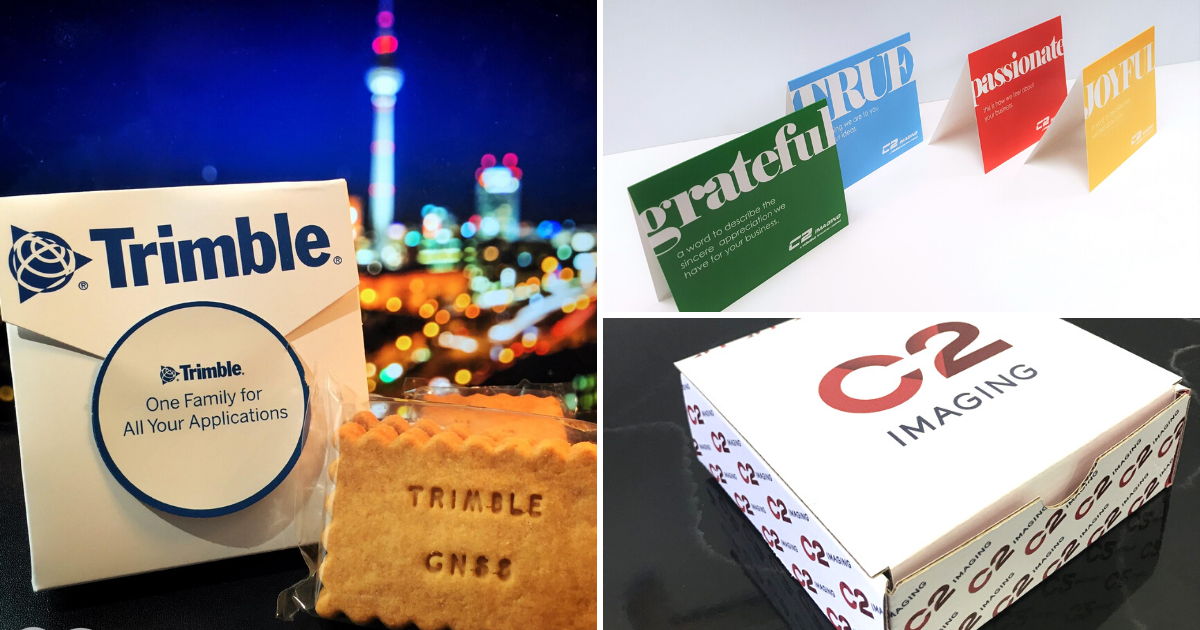 When was the last time you received a physical thank you card? Surveys show that this type of appreciation-based marketing works especially well with younger and older demographics. Printed thank you cards are more appreciated by all demographics over emailed messages.

Plus, think of other great "thank you's" you can send like sweet treats in a custom branded box.
Boardroom Branding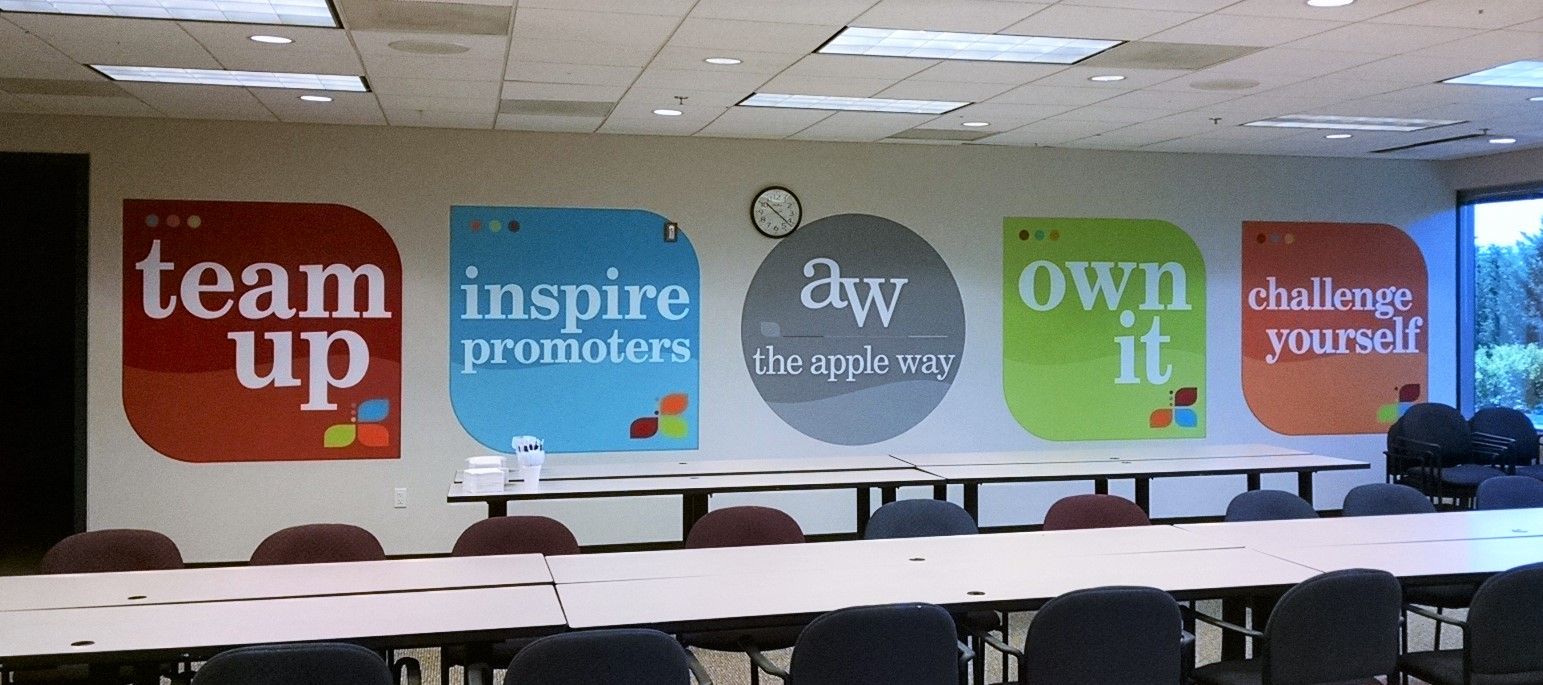 One of the easiest ways for sales reps to make a big impact during presentations is with custom, memorable boardroom graphics. Empower your sales reps with banner stands that can help them make presentations from anywhere. With limited time to make their pitches, reps can rely on temporary, easy-to-install wall graphics and table graphics to enhance their presentations.

Not only will giving your sales reps their own banner stands improve their presentations, but it may also make more financial sense to purchase stands for individual reps rather than shipping these same products back and forth to corporate.
Event Displays and Tents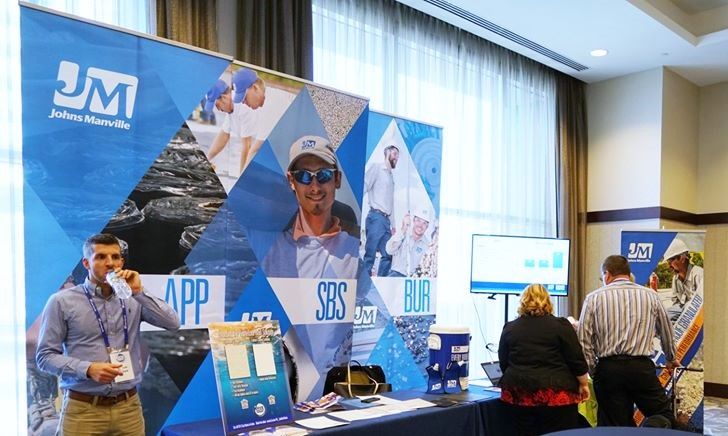 Get a lot more eyes at an event with impressive displays and tents. Creative displays can spur brand engagement and differentiate your company from competitors. With bold colors and unique designs, booth displays are another way to help your sales reps be more successful in engaging prospects.

Online Ordering Portals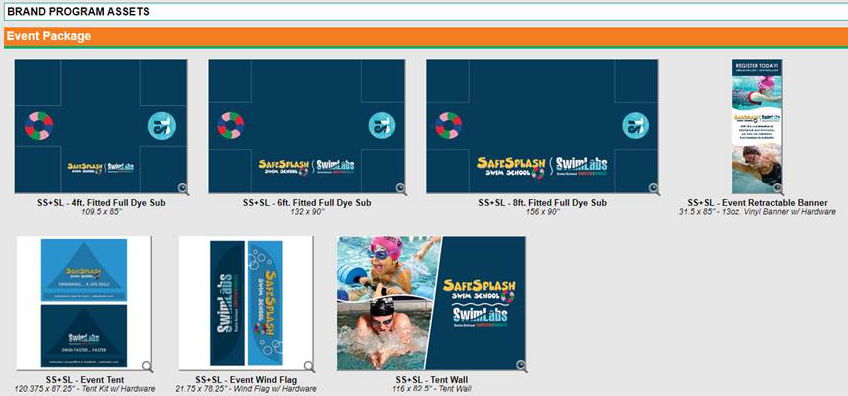 Creating an online ordering website that's accessible 24 hours a day, from anywhere, will create more hours in the day for your company's sales reps. Rather than going back-and-forth sending emails to your company's internal teams, sales reps can place orders for assets directly through the portal.

Supporting your sales reps means giving them the right tools to engage prospects, both in the field and in the office. You can help your team accomplish their goals by providing them with the right mix of marketing tools. To learn more about the most engaging marketing tools, contact C2 Imaging.
Other great examples:
Categories
GET YOUR PROJECT STARTED TODAY!
Contact us for questions or a quote.
FIND WHAT YOU'RE LOOKING FOR?
Contact us, we'd love to help.