As you may have noticed, many consumer facing brands have reimagined or transformed their brick-and-mortar spaces during the pandemic. Think airports, restaurants, retail, banks and, of course, corporations, as they have welcomed people back into their environments.
1. Color and Light – Let's think beyond your walls and track lighting. Think inviting and bright with pops of color. Rework your brand color with 2nd or 3rd accents that help to create dimension. Don't forget your glass walls or windows with transparent or privacy graphics that allow light in but keep curious eyes from seeing everything.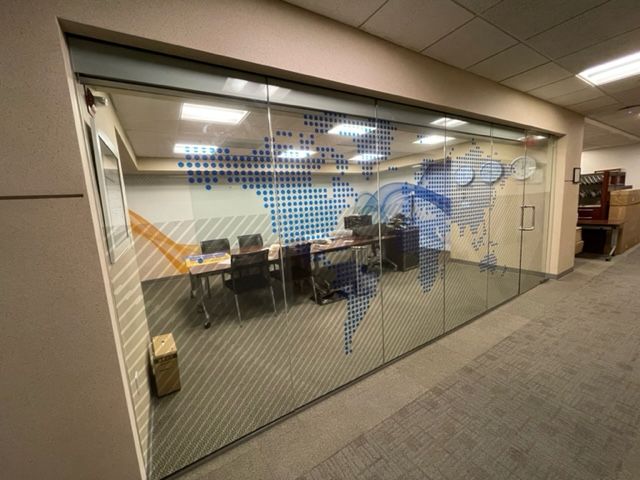 2. Messaging – We learned during the pandemic that people will read directional messaging on floors and in the shopping pathways. Better yet, start outside and welcome the visitor with parking signage, a building wrap or banner, window and door graphics. Your brand message can meet them early in the journey and continue inside with wayfinding graphics or directional. The messages might be product related, seasonal or just "welcome back" and "So happy you are here".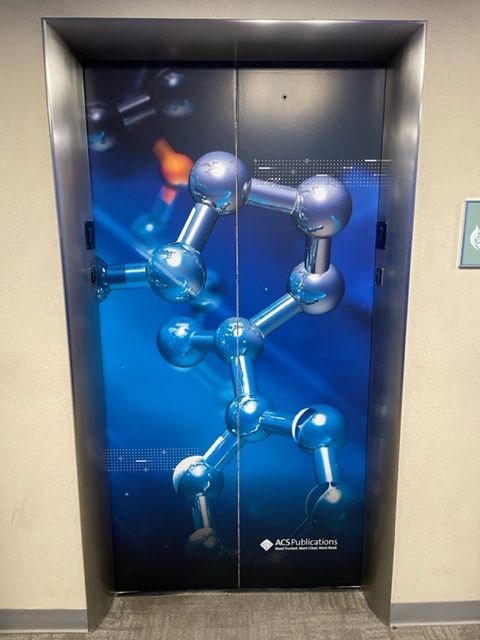 3. Floor Plan – Typically every 5-7 years, a rework of your floor plan should be considered. Beyond the heavy remodeling, this can also be achieved with dimensional end caps, 3D product pop-up displays where traffic patterns aren't disrupted, but realigned to go around such a display. Such displays can now be made from lightweight modular materials and fabrics.
4. Social Spaces – Another lesson from the pandemic validated that human beings are social creatures. Think about creating space for sitting and relaxing in a lobby or providing a Wi-Fi hotspot complete with charging stations and comfy chairs. These areas create a point of connection (digital and otherwise) allowing people to linger in your environment or meet up with others. Bring your brand messaging in these spaces with SEG Frames and lightboxes or even on a fabric rug.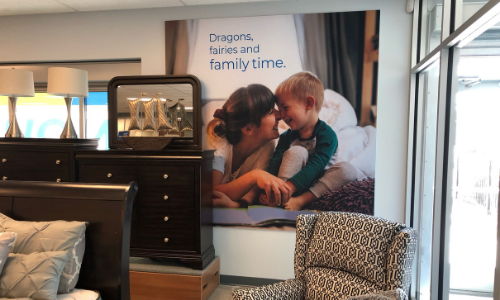 5. Bring Online Presence In – Expand an area for online reservations, food orders, or BOPIS (buy online-pick up in-store) or catalog ordering in your environment and staff it. If you are a credit union or bank, offer your senior customers the opportunity to learn how to do online banking. Think of it as expanding your customer care platform and giving people a greater reason to come inside. Be sure to provide signage with self-guided suggestions so your customer knows where to go and what to expect.
Thinking about changing up your space? Contact us today to get started.

Categories
GET YOUR PROJECT STARTED TODAY!
Contact us for questions or a quote.
FIND WHAT YOU'RE LOOKING FOR?
Contact us, we'd love to help.