At the end of 2016
Printing Impressions
released their 33rd Annual PI400 list. This is a comprehensive list of the leading printing companies in the United States and Canada, ranked by sales volume.
The Vomela Companies ranked #22 out of 400!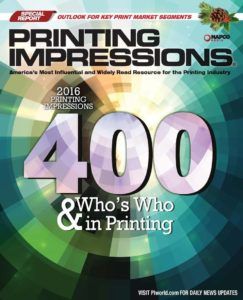 C2 Imaging is proud to be a part of The Vomela Companies! "The PI 400 rankings offers a glimpse at how the industry has changed, performed and evolved over the years — whether through the adoption of new technologies and/or through M&A transactions. A major trend in 2016 has shown that companies that have targeted specialties like packaging, direct mail and wide-format digital printing, have grown the most organically."
Categories
GET YOUR PROJECT STARTED TODAY!
Contact us for questions or a quote.
FIND WHAT YOU'RE LOOKING FOR?
Contact us, we'd love to help.