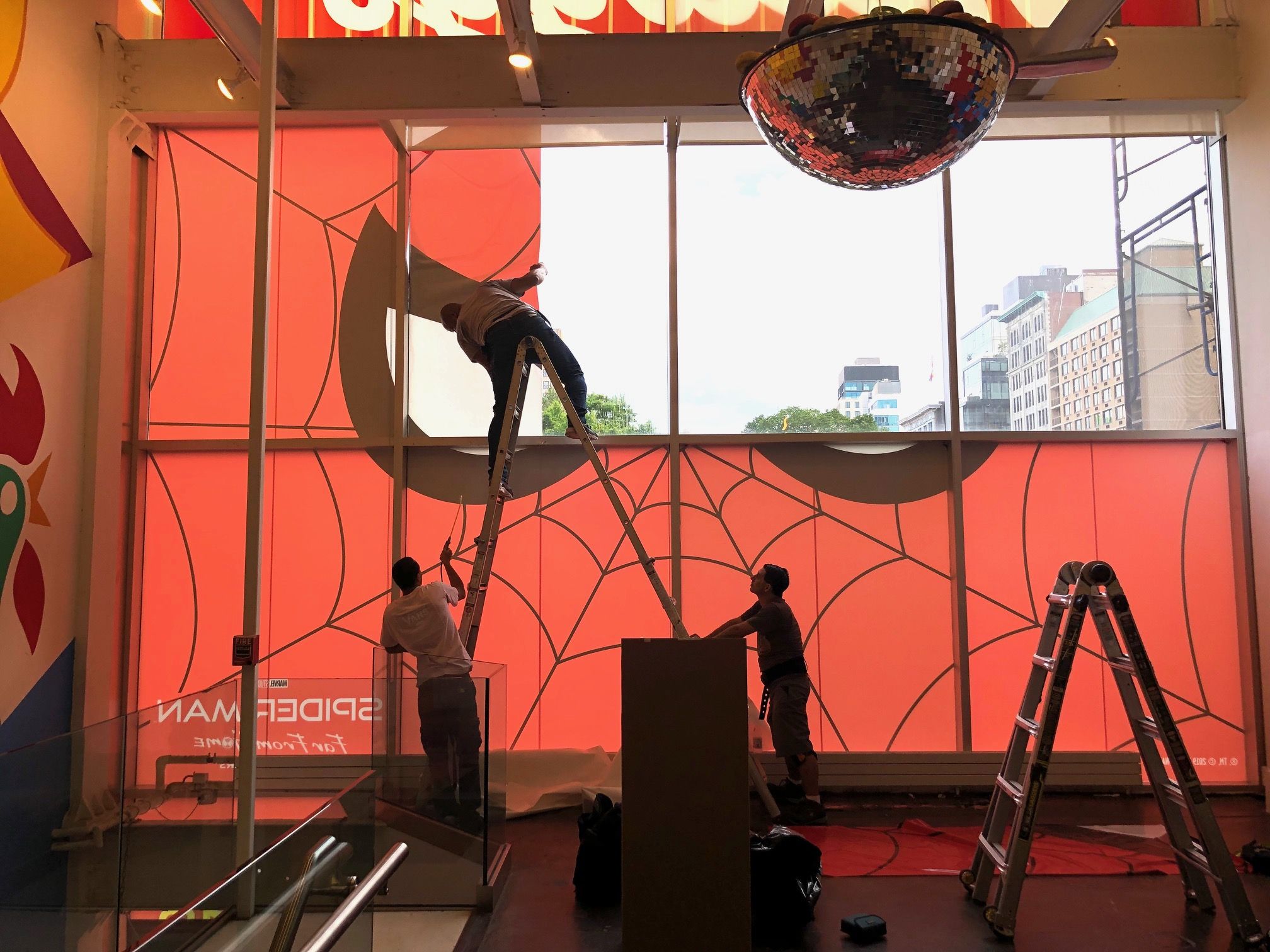 Kellogg's celebrated the release of Spider-Man: Far From Home in a big way! With a partnership, sure to appeal to young kids and adults that are kids at heart, with our help, Kellogg's transformed their NYC store into pop up event. Watch the video below to see what they did.
Surprise and delight is one of the best marketing tactics any brand can use, and Kellogg's won with this one. Spider-Man coming down from the ceiling and showing up outside the building -- how cool is that?
Making of a pop up
To help this event come to life, we covered the entire front window display with a Spider-Man graphic, produced hanging prints, wall graphics and graphics for the stairs.
Pop up events and stores can be a lot of fun, but require a good amount of strategy. Contact us to learn how we can help.
Categories
GET YOUR PROJECT STARTED TODAY!
Contact us for questions or a quote.
FIND WHAT YOU'RE LOOKING FOR?
Contact us, we'd love to help.