Experiential marketing is not just your average event or tradeshow–it's about creating an immersive experience where the customer can interact with your brand. Create an emotional connection with your audience using experiential marketing by following this process on how to bring your ideas to life.
Step 1: You Imagine it and We'll Build It
Let your imagination run wild! C2 Imaging will help you execute any idea you can think of; or if you need help with the ideas, we can help with that too. Consider your goals and how your event will convey the right message to create a remarkable experience.
Step 2: Be Planful with Project Management
Once you know your event–which could be a pop-up store, conference, product launch, sales or annual corporate meeting, tradeshow, golf event, convention or even a marathon or iron man competition–then it's time to get planning. To begin creating your vision, start with project management. C2 Imaging makes sure your event is a success by overseeing the installation crews to provide the necessary decision-making. We'll project manage from conception to execution, including managing nationwide installs, strategic design, renderings, custom fabrications, and cross-channel marketing.
Step 3: Think Structural
Taking a concept and engineering the solution requires careful planning and working with someone who knows events. For example, new event structures must be designed and engineered to handle anything Mother Nature throws at it for outdoor events and graphics.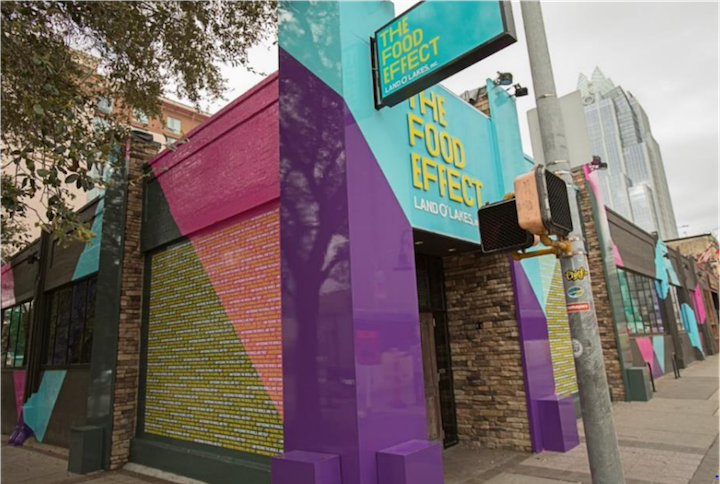 Step 4: Think Ahead with Installation and Inventory
Go beyond sending graphics in crates. We have a team of experts on site to ensure that when something goes wrong during installation (and it always does), it gets fixed right away. To get your project done right and on time, we have an event team on the street providing real-time solutions.
Plan for future events by inventorying your frames and graphics. Everything can be checked for quality before it's allowed back into the system to eliminate issues for the next event. We can tag every item with a barcode to track repairs and availability.
Step 5: Reach Your Audience by Making a Human, Emotional Connection
Now that you've prepared every step of the way, the question is: how do you draw people into your space that you've carefully engineered? Your audience could be your own internal team, prospective clients, or influencers¬. Your audience should be engaged from the moment they receive their personalized invitation to the floor graphics and wayfinding upon entering to encounters with interactive displays.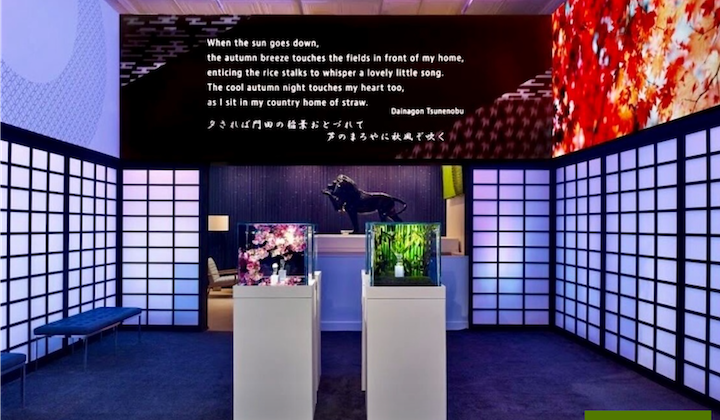 Your audience is not there to merely buy products or services¬–modern customers expect more now. "84% of customers say being treated like a person, not a number, is very important to winning their business," says Salesfore.com. An engaged audience emotionally interacts with your brand and creates a positive brand perception, while supporting customer loyalty and providing valuable insights.
Amp up your customer experience with engagement touchpoints like QR codes (which collects data), giveaway boxes and selfie opportunities for social shareability. You can even make it playful with oversized games (like this giant connect four game). You can include big items like art installments and stages as well as smaller items like menus, table placeholders and notecards to give it a special touch.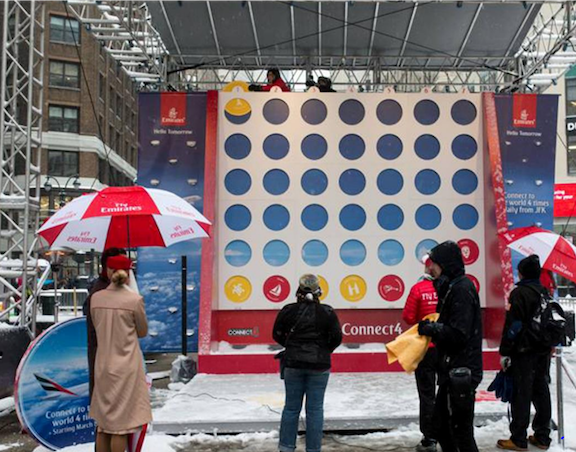 Here's Some Ideas to Think About for your Experiential Marketing Event
• Credentials
• Invites, agendas, and event schedules
• Larger footprint exhibits
• Smaller footprint exhibits
• Outdoor graphics
• Conventions
• Building wraps
• Annual corporate meetings
• Pop ups
• Selfie backdrops, opportunities, hashtags, props
• Interactive displays
• Influencer gift boxes
• Window decals
• Fabric structures
• Floor graphics- concrete, stairs, rugs
• Stands
• Window graphics
• Extras- menus, table placeholders, notecards
• Wall murals
• Stages
• 100% recyclable booths
• Backlit elements
• Art installments
• Wayfinding
Why C2 Imaging Is the Only Partner You Need

Yes, there are a lot of steps and ideas to consider. C2 Imaging handles all the graphics and components from invitations to executing the entire event. We approach experiential marketing hand-in-hand with our clients to help them communicate their brand, who they are, and what they offer. Watch our video that showcases the possibilities.
Got ideas for your own event? Contact us today to get started.

Categories
GET YOUR PROJECT STARTED TODAY!
Contact us for questions or a quote.
FIND WHAT YOU'RE LOOKING FOR?
Contact us, we'd love to help.