Elaborate trade show or exhibit displays gather a lot of attention, but unfortunately, they also tend to cost a lot of money, time and energy. C2 Imaging is proud to offer a solution that will not only give you a stellar looking display, but it's quick and easy to set up too.
KLIK Modular Displays
These displays utilize a lightweight fabric that can be customized with printed graphics, are washable and reversible. The frame is made of a lightweight aluminum tube system and everything is help together with our Klik™ magnetic technology for easy assembly.
Looking for a simple 10 x 10 kit? This kit includes a backwall, banner stand, podium, and hard shell case with wheels. If you need a 10 x 20 display, just order another backwall and we'll include another carrying case.

Double the Use
Easily split your 10 x 20 display into two 10 x 10 displays. Want to switch up the design? Not only can you order a new graphic to swap with your old one, but they are reversible, leaving the option to print on both sides so all you have to do is turn your display around.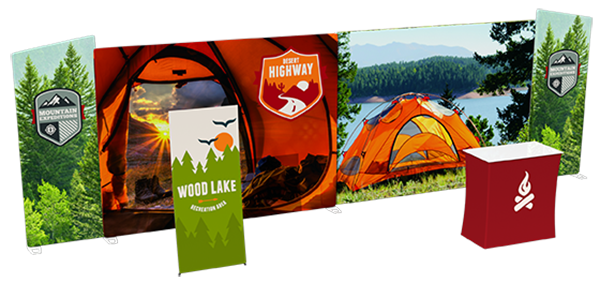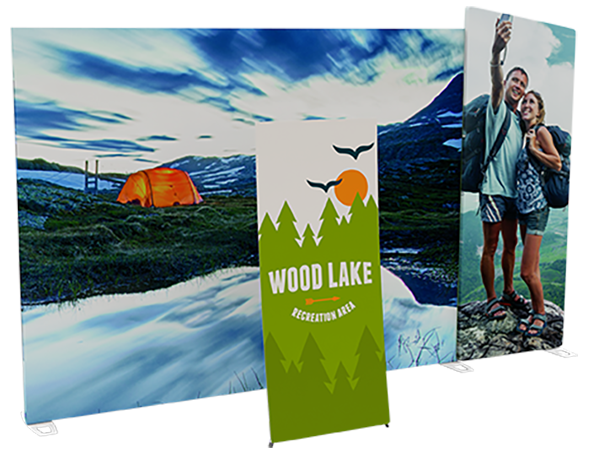 In addition, we offer many custom solutions like shelving, LED lighting and more. See an example here.
Contact your local representative to learn more about our magnetic display system and request a quote.
Categories
GET YOUR PROJECT STARTED TODAY!
Contact us for questions or a quote.
FIND WHAT YOU'RE LOOKING FOR?
Contact us, we'd love to help.