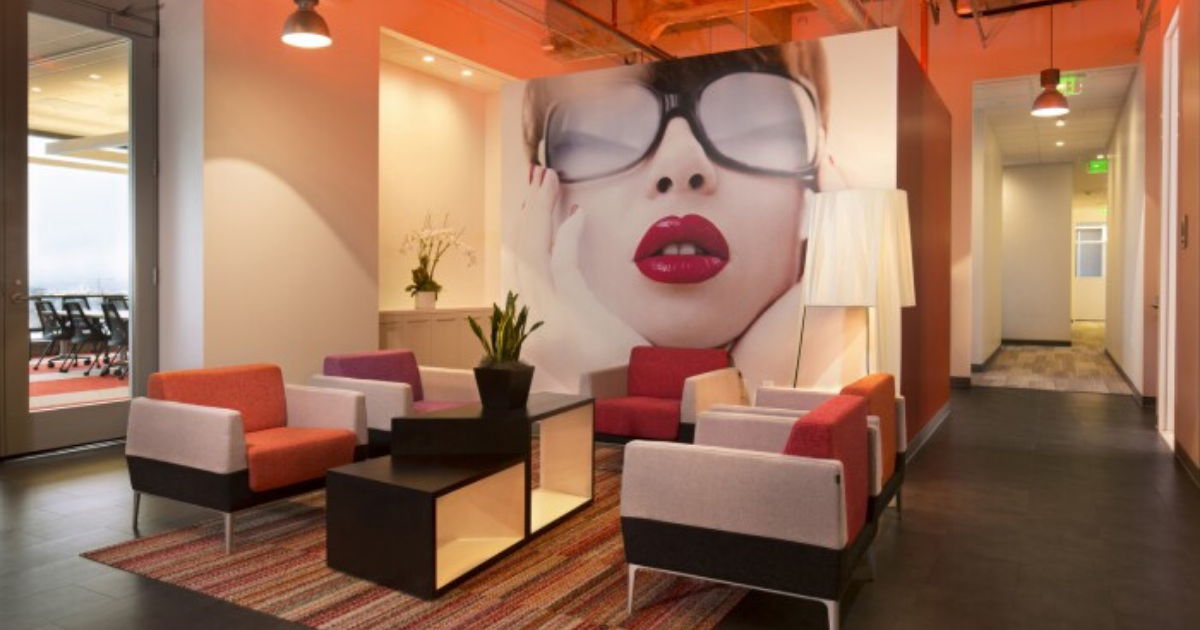 New Build or New Look, Signage and Design Solutions that Make an Impact
It's no surprise that your environment can impact how you think and feel. This is exactly why we must carefully design our work spaces, retail stores, lobbies, apartment buildings, office spaces, etc. The colors you use, signage or lack thereof, and designs can all make an impact. That translates to either happy or dissatisfied employees, guests or residents. More on the importance of graphics in the corporate environment here.
Here are some ways you can utilize signage and graphics to make a space a positive influence.
Barricades. While new construction is exciting, it can be chaotic and unsafe for the average person. So, you build walls, put up fences and cover windows to block the view and keep people out. These are called barricades and they are a great opportunity to promote your new project. Whether you want to advertise new space that's available or showcase the new brand that's coming, this is you place to do it.
Wayfinding or Directional Signage. These are the simple signs that guide us to what floor we need, where the bathrooms are, and what room this is. Signage can be basic like a sign on the wall, or creative like arrows and words on the floor and colorful signs taking up walls and doors. Regardless, this type of solution needs to stand out. People rely on directions and without them you can have confusion and agitation which will then become a reflection on your brand.
Architectural Surfaces. Sure, at one point that dark wood colored desk facing seemed stylish at the time but today you might want something more modern and sleek like a marble or gray-wash look. With 3M architectural surface graphics we can change the design of a material without changing the material itself. Saving you money and bringing a whole new perspective to your environment.
Window Graphics. Glass is beautiful and allows light to flow, which can create a happy environment. But, you also need a safe environment. Consider adding privacy films and distraction graphics to glass walls and doors. This helps prevent accidents and can provide some privacy for conference rooms and offices.
There's another fabulous use for window graphics. Design. Add bold and fun designs and branding throughout your space. Want the stained-glass look without changing windows? We can do that!
Wall Murals. You can add more to your walls than just wayfinding materials. The obvious would be your logo, but dig deep into your creative mind and imagine transforming the space with patterns, colors and art. We can apply graphics outside and in on just about any surface. Here are just some samples of wall graphics in the corporate space.

Below are some projects we have worked on that show just what we are talking about.
From idea to design, production to installation, we are the experts for graphics. Obtain a quote or simply learn more about us, contact us today.
Categories
GET YOUR PROJECT STARTED TODAY!
Contact us for questions or a quote.
FIND WHAT YOU'RE LOOKING FOR?
Contact us, we'd love to help.