If you're looking for an easy-to-use and cost-effective display consider these. We have many materials that can create self-standing displays, allowing you to leave behind the heavy weight and costs of hardware that are often necessary for many displays. And, if you are want a sustainable option, we can create these freestanding displays out of 100% recyclable materials.
We have solutions for table-top signage, trade show booths, and much more.
Recyclable Solutions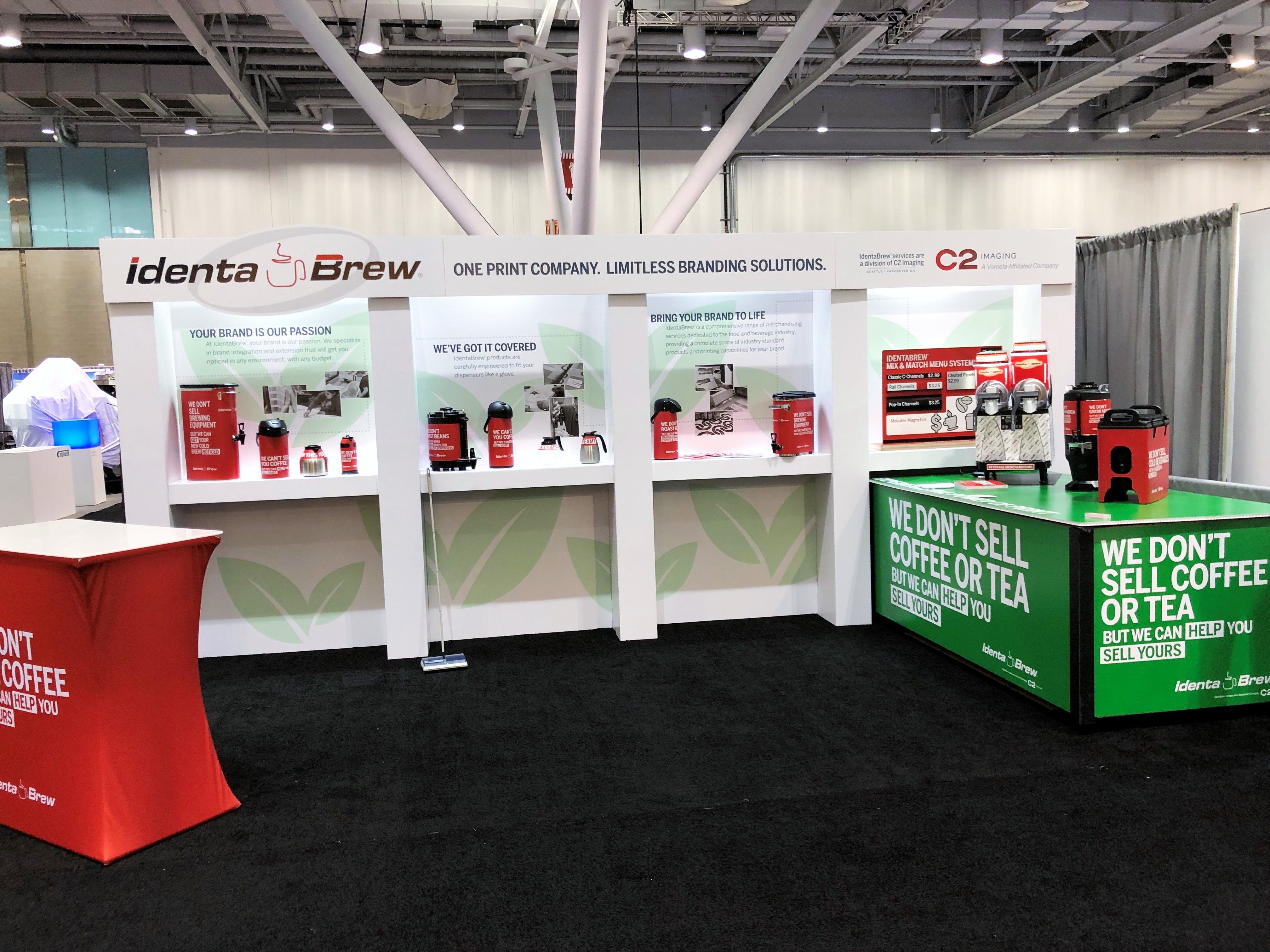 This freestanding display is made from 100% recyclable products.

Have a product introduction that you will only do for one trade show? We have just the solution for you. Better yet, it's 100% recyclable. Setup your display, impress visitors and then breakdown at the end of the show, leaving pieces behind to be recycled. Simple and sustainable!
No Hardware, Freestanding Display
Self-standing displays are not just easy to use, they are more cost-efficient than some other solutions. The pieces come flat and you put them together without any hardware. No hardware equals less weight which reduces shipping costs.
Watch how easy it is to put together this display:
And, just because these displays are quick and easy doesn't mean they have to lack in presentation. We can create custom designs for your needs.
Tip for a stand-out design: Motion creates emotion; stay away from straight lines. The eyes like playful pieces so dimensional solutions will be clever and entertaining.
Take a look at some of our project examples below.
We're not just printers, we're solution providers. We pride ourselves on our ability to offer solutions you may not have thought about. Contact us to learn more and lets see how we can help you with your next project.
Categories
GET YOUR PROJECT STARTED TODAY!
Contact us for questions or a quote.
FIND WHAT YOU'RE LOOKING FOR?
Contact us, we'd love to help.